Our Skills
ROLLOVER FOR DETAILS
Testimonials
"The Trade Desk China has grown so much, both in our industry awareness, business growth and team development. I see BlueCurrent being part of my / our "start-up" team which made all of these possible. BIG thank you!"
" I wanted to say a VERY big and heartfelt thank you to everyone for your hard work on the Centennial Book. I know it was a huge amount of effort, but I hope you're all as proud of the final product as I am! "
"Big thanks to you and your team!"
"BlueCurrent – just want to drop a quick note to say – good stuff!! A lot of activity over the last few weeks and from where I sit, you guys are crushing it. "
"Thank you to the team for making my vision of this truly special project Through My Eyes a reality. I came to you with a name and idea and your team has helped build this into a tangible 'Call to Action' and inspiring collation of stories both for all the women who participated and also those who need the hope. I'm absolutely delighted!! This award is dedicated to all the strong women living with mBC, their families and HCPs without whom this idea would never have materialized."
"Quality work and expertise are why TCL/we choose to work with Blue Current. The whole experience has been great and we are impressed by what we have achieved on our social and digital platforms in a very short period. It is always very thankful to have such a professional and enthusiastic team working for us."
"Since implementing our Corporate Branding project with BlueCurrent, we have had a tremendous response from the market both in terms of general awareness of the Wallem brand, but more importantly our clients improved understanding of the diversity services we provide under the Wallem brand."
Our Team
Cheryl Pan
Senior Vice President & Partner,
General Manager,
Hong Kong & Greater Bay Area
---
Cheryl is an award-winning PR and digital communications professional with various experiences of managing complex campaigns for a variety of clients across the region and in multiple languages.
Johan Olausson
Vice President



---
Johan is an experienced branding, marketing, and communications professional who has worked with international clients, brands and campaigns in Hong Kong, mainland China, and the region.
Cindy Hong
Senior Account Manager



---
As a passionate communicator and early adopter of new tech, Cindy is keen to explore creative new ways of thinking when it comes to content marketing, corporate communications and campaigns. She is always curious about the latest trends, creative products and cutting-edge technologies.
Alexa Cheng
Senior Account Manager



---
With creativity and style, Alexa is a great storyteller who makes brands across fashion, beauty, tech and finance loved by all.
Charlotte Liu
Senior Account Executive



---
An enthusiastic PR and communications professional with Chinese copywriting expertise across many sectors, Charlotte is dedicated to finding new creative ways to tell stories that build brands.
Katherine Leung
Account Executive



---
With rich experience in social media, copywriting and events, Katherine is a passionate and proactive communicator, using innovative techniques in boosting audience engagement.
Hailey Chan
Assistant Account Executive



---
A film and animation enthusiast, Hailey loves engaging and inspirational storytelling, and is passionate about PR and social media.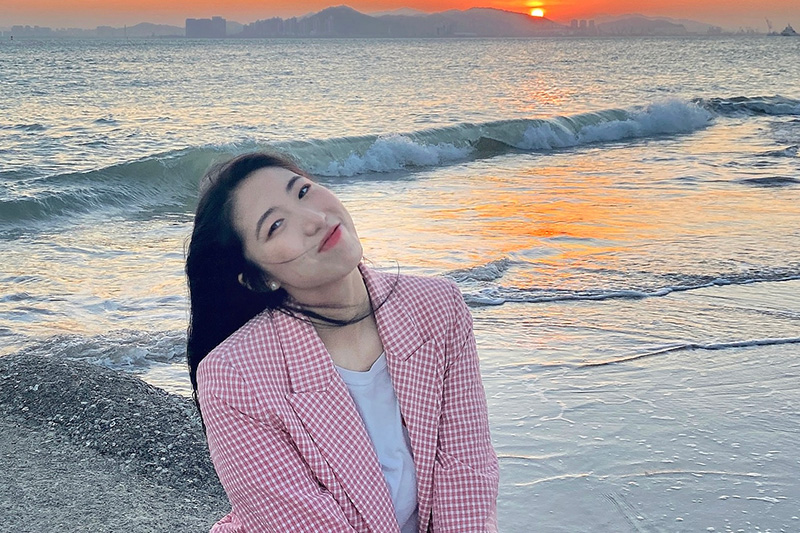 Arya Gao
Assistant Account Executive



---
With a passion for communication and embracing new technology, Arya seeks imaginative approaches to marketing and communications, with a commitment to delivering impactful and forward-thinking campaigns for our clients.
Anita Chan
Executive Director, Creative and Production



---
Anita has over 16 years' experience in Graphic Design. During her 8 years in the team, she brings with her not only a natural talent for design, also extensive experience in designing for a range of communications solutions for major international brands.
Orita Ho
Designer



---
Orita is a graphic designer with experience in both digital and print design. Inside of work she loves getting stuck in to branding and event identity design projects. Outside of work, watching anime, gaming and listening to orchestral music are her all-time favourite activities.
Open Positions
We are expanding rapidly and seek talented designers, web developers and account management staff to execute high-quality, cross-media marketing and communications programs. If you want to know more, drop us a line or check out our open positions on LinkedIn.
Get In Touch
To find out more about BlueCurrent Hong Kong or to discuss your communications objectives,
please contact Cheryl Pan, Senior Vice President & Partner, General Manager, Hong Kong & Greater Bay Area: